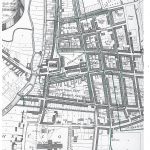 Heritage Open Days – The Rivers and Waterways of Salisbury
8 to18 September 2022
---
Heritage Open Days is England's largest festival of history and culture, celebrating heritage, community and history. Salisbury Civic Society, over the week of 8 to 18 September, will be exploring the Rivers and Waterways of Salisbury, providing an exceptional opportunity to see hidden places, discover our wonderful rivers and try out new experiences.
There will be a number of walks & talks, lectures, exhibitions, an opportunity to learn about the unique collection of artefacts, displayed at the museum, from the old drainage channels of the city and other activities celebrating the exceptional chalk rivers unique to Salisbury.
Details of all events will be available as times and dates are agreed.