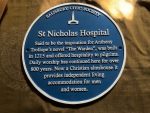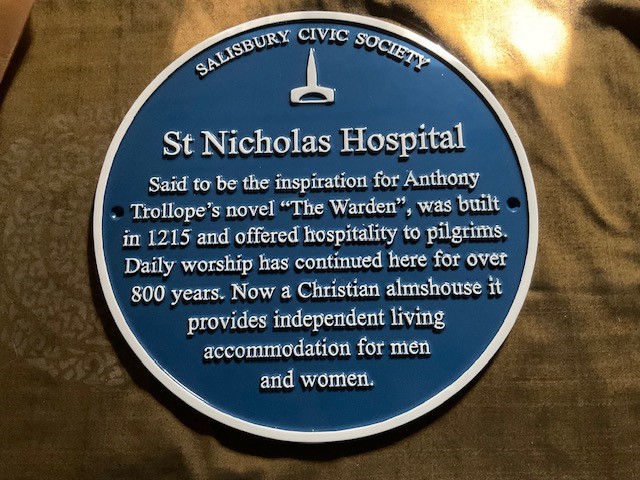 St Nicholas Hospital
Wednesday 25 October 2023.
---
A plaque to celebrate St Nicholas Hospital will be installed there at 2:30, on Wednesday October 25th.
Following the unveiling , the Chairman of the Trustees of the hospital will give an overview of notable events and people associated with the site.  Refreshments will be available in the hospital for members of the Civic Society, the Hospital representatives and residents.
The Hospital of St Nicholas in Salisbury is one of the ancient almshouses of England.  Built in 1215  the site has over 800 years of daily worship and service.
It is widely acknowledged to the the inspiration for Hiram's Hospital in The Warden by Anthony Trollope.  In his autobiography he writes in July 1852, "It was then more than twelve months since I had stood for an hour on the little bridge in Salisbury, and had made out to my satisfaction the spot on which Hiram's Hospital should stand".
Location :  St Nicholas Hospital, 5 St Nicholas Rd, Salisbury. SP1 2SW.
Please contact Sara at kettles52@hotmail.com if you wish to attend.  There is  limited parking at the Hospital and car sharing is advised. Please let Sara know if parking is required.